Completing a dungeon gives a chance to receive Hero Shards.  Completing a dungeon with a skull gives a higher chance to receive Hero Shards. The exact drop rate is not certain, although many on the IGG forums believe it to be between 20-30%.
The experience you receive for completing a dungeon is split evenly among all the heroes that fought in that dungeon. Heroes that die in a dungeon still receive the same experience as other heroes that survive.
Tip: A good strategy for leveling new heroes quickly is to enter a high level dungeon with both a strong hero and your new weak hero. The higher level dungeon will provide much more experience and it will be split evenly among both heroes, even if the weak hero dies. Or just send in the new hero with normal troops, then the hero gets all of the exp.
When you attack a dungeon you decrease your number of chances by 1. The maximum number of chances you can store is 5. Whenever your number of chances is less than 5 they will replete at a rate of 1 chance per 20 minutes. If you attack a dungeon, but end the battle within the 30 second period before the battle begins, your chances will not decrease. 
If you have 0 chances remaining, you can spend 100 gems to instantly get the full number of 5 chances back. However seeing as it only takes 1h40m to replete 5 chances, this is arguably a rather expensive way of doing things.
Dungeon 1
Edit
16 Rooms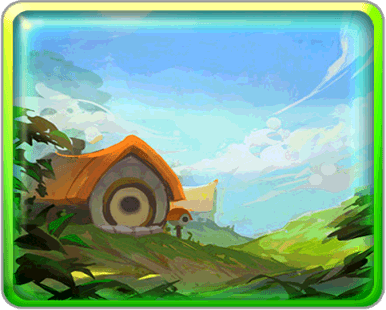 | Dungeon Room | Heroes | Troops | Watchtowers | Walls | Exp for completing |
| --- | --- | --- | --- | --- | --- |
| 150 Gold/Mana, 1 HB, 0-1 HS | -- | Four Lv 1 Guardians | -- | -- | 70 |
| 300 Gold/Mana, 1 HB, 0-1 HS | Lv 3 Angel | Two Lv 1 Guardians + Hunters | One Lv 1 watchtower | -- | 96 |
| 450 Gold/Mana, 1 HB, 0-1 HS | Lv 5 Marksman | Four Lv 1 Guardians + Hunters | Two Lv 1 watchtowers | -- | 109 |
| 600 Gold/Mana, 1 HB, 0-1 HS | Lv 7 Engineer | Four Lv 1 Hunters + Pyromancers | Two Lv 2 watchtowers | Lv 1 walls | 116 |
| 750 Gold/Mana, 1 HB, 0-1 HS | Lv 9 Frost Witch + Angel | Eight Lv 1 Guardians | Two Lv 2 watchtowers | Lv 1 walls | 167 |
| 200 Gold/Mana, 2 HB, 0-2 HS  SKULL | Lv 19 Marksman + Angel | Six Lv 1 Guardians + Hunters | Four Lv 3 watchtowers | Lv 2 walls | 257 |
| 900 Gold/Mana, 2 HB, 0-1 HS | Lv 11 Dryad + Angel | Four Lv 1 Hunters + Pyromancers | Three Lv 3 watchtowers | Lv 1 walls | 189 |
| 1050 Gold/Mana, 2 HB, 0-1 HS | Lv 13 Alchemist + Angel | Four Lv 1 Guardians + Pyromancers | Four Lv 3 watchtowers | Lv 1 walls | 258 |
| 1200 Gold/Mana, 2 HB, 0-1 HS | Lv 15 Marksman + Lv 13 Angel | Ten Lv 1 Hunters | Five Lv 3 watchtowers | Lv 1 walls | 265 |
| 1350 Gold/Mana, 2 HB, 0-1 HS | Lv 17 Engineer + Angel | Twelve Lv 1 Pyromancers | Three Lv 3 + Two Lv 4 watchtowers | Lv 1 walls | 272 |
| 1500 Gold/Mana, 2 HB, 0-1 HS | Lv 19 Marksman + Angel | Eight Lv 1 Guardians and Hunters | Five Lv 4 watchtowers | Lv 1 walls | 282 |
| 1650 Gold/Mana, 3 HB, 0-2 HS | Lv 21 Frost Witch + Angel | Fifteen Guardians | Three Lv 4 + Two Lv 5 watchtowers | Lv 2 walls | 344 |
| 1800 Gold/Mana, 3 HB, 0-2 HS | Lv 23 Dryad + Angel | Ten Guardiants + Pyromancers | Five Lv 5 watchtowers | Lv 2 walls | 380 |
| 400 Gold/Mana, 2 HB, 0-3 HS  SKULL | Lv 30 Executioner + Marksman + Angel | Six Guardians + Hunters + Pyromancers | Four Lv 5 watchtowers | Lv 3 walls | 335 |
| 1950 Gold/Mana, 3 HB, 0-2 HS | Lv 25 Marksman + Angel | Six Guardians + Hunters + Pyromancers | Three Lv 5 watchtowers | Lv 2 walls | 325 |
| 2100 Gold/Mana, 3 HB, 0-2 HS | Lv 27 Engineer + Angel | Ten Hunters + Pyromancers | Four Lv 5 watchtowers | Lv 2 walls | 327 |
Dungeon 2
Edit
16 Rooms
| Dungeon Room | Heroes | Troops | Watchtowers | Walls | Exp for completing |
| --- | --- | --- | --- | --- | --- |
| 2250 Gold/Mana,   3 HB, 0-2 HS | Lv 30 Executioner + Marksman + Angel | Six Guardians + Hunters + Four Pyromancers | Four Lv 5 watchtowers | Lv 2 walls | 345 |
| 2400 Gold/Mana,   4 HB, 0-2 HS | Lv 32 Assassin + Marksman + Angel | Eleven Guardians + Nine Hunters | Two Lv 5 + Two Lv 6 watchtowers | Lv 2 walls | 332 |
| 2550 Gold/Mana,   4 HB, 0-2 HS | Lv 34 Cyclops + Engineer + Angel | Eight Guardians + Hunters + Pyromancers | Four Lv 6 watchtowers | Lv 2 walls | 504 |
| 2700 Gold/Mana,   4 HB, 0-2 HS | Lv 40 Pain-Da + Angel | Twenty Guardians | Two Lv 6 + Two Lv 7 watchtowers | Lv 2 walls | 466 |
| 2850 Gold/Mana,   4 HB, 0-2 HS | Lv 42 Shaman + Assassin + Angel | Thirteen Guardians + Pyromancers | Four Lv 7 watchtowers | Lv 2 walls | 430 |
| 600 Gold/Mana,   3 HB, 0-4 HS  SKULL map | Lv 54 Werewolf + Assassin + Shaman + Angel | Twenty Lv 5 Pyromancers | Five Lv 8 watchtowers | Lv 4 walls | 495 |
| 3000 Gold/Mana,   3 HB, 0-3 HS | Lv 44 Dryad + Frost Witch + Marksman + Engineer + Angel | -- | Four Lv 7 watchtowers | Lv 2 walls | 400 |
| 3150 Gold/Mana,    5 HB, 0-3 HS | Lv 46 Pain-Da + Cyclops + Angel | Ten Guardians + Hunters + Pyromancers | Three Lv 7 + Two Lv 8 watchtowers | Lv 3 walls | 517 |
| 3300 Gold/Mana,    3 HB, 0-3 HS | Lv 48 Werewolf + Assassin + Angel | Fifteen Rangers + Twelve Lv 5 Pyromancers | Five Lv 8 watchtowers | Lv 3 walls | 540 |
| 3450 Gold/Mana,    4 HB, 0-3 HS | Lv 50 Executioner + Pain-Da + Cyclops + Angel | Ten Lv 5 Guardians + Hunters + Fifteen Lv 5 Pyromancers | Five Lv 8 watchtowers | Lv 3 walls | 538 |
| 800 Gold/Mana, 3HB, 0-5 HS. SKULL  map | Lv 68 Executioner + Pain-Da + Shaman + Cyclops + Assassin | Fifteen Lv 5 Guardians + Hunters + Pyromancers | Eight Lv 8 watchtowers | Lv 4 walls | 760 |
| 3600 Gold/Mana,    5 HB, 0-3 HS | Lv 52 Executioner + Assassin + Shaman + Angel | Sixteen Lv 5 Guardians + Hunters | Five Lv 8 watchtowers | Lv 3 walls | 505 |
| 3750 Gold/Mana,   5 HB, 0-3 HS | Lv 54 Assassin + Werewolf + Shaman + Angel | Twenty four Lv 5 Pyromancers | Five Lv 8 watchtowers | Lv 3 walls | 560 |
| 3900 Gold/Mana,   6 HB, 0-3 HS | Lv 60 Cyclops + Assassin + Marksman + Angel | Twenty six Lv 5 Hunters | Five Lv 8 watchtowers | Lv 3 walls | 635 |
| 4050 Gold/Mana,   6 HB, 0-3 HS | Lv 62 Executioner + Cyclops + Assassin + Angel | Fourteen Lv 5 Guardians + Hunters + Twelve Lv 5 Pyromancers | Five Lv 8 watchtowers | Lv 3 walls | 642 |
| 4200 Gold/Mana,   6 HB, 0-3 HS | Lv 64 Executioner + Cyclops + Pain-Da + Werewolf + Angel | Fifteen Lv 5 Guardians + Nine Lv 5 Hunters + Eleven Lv 5 Pyromancers | Five Lv 8 watchtowers | Lv 3 walls | 670 |
Dungeon 3
Edit
16 Rooms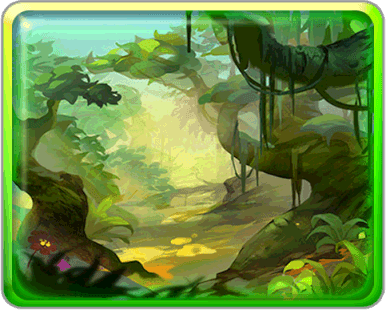 | Dungeon Room | Heroes | Troops | Watchtowers | Walls | Exp for completing |
| --- | --- | --- | --- | --- | --- |
| 4350 Gold/Mana, 6 HB, 0-3 HS | Lv 66 Werewolf + Assassin + Pain-Da + Shaman + Angel | Fourteen Lv 6 Guardians + Hunters + Pyromancers | Eight Lv 8 watchtowers | Lv 3 walls | 760 |
| 4500 Gold/Mana, 6 HB, 0-4 HS | Lv 68 Executioner + Cyclops + Assassin + Shaman + Pain-Da | Fifteen Guardians + Seventeen Hunters + Ten Pyromancers | Eight Watchtowers | Lv 3 walls | 815 |
| 4650 Gold/Mana, 7 HB, 0-4 HS | Lv 70 Executioner + Cyclops + Assassin + Shaman + Pain-Da | Fourteen Hammer Dwarves + Nine Centaurs + Thirteen Griffins | 3 Arrow towers + 1 Magic tower +2 Cannon towers | Lv 4 walls | 930 |
| 4800 Gold/Mana, 7 HB, 0-4 HS | Lv 74 Executioner + Lv 72 Cyclops + Assassin + Werewolf + Pain-Da | Twelve Hammer Dwarves + Twelve Centaurs + Sixteen Grffins | 3 Arrow towers + 2 Magic towers + 1 Cannon tower | Lv 4 walls | 1015 |
| 4950 Gold/Mana, 7HB, 0-4 HS | Lv 74 Executioner + Cyclops + Assassin + Shaman + Pain-Da | Twelve Hammer Dwarves + Twelve Centaurs + Fifteen Griffins | 2 Arrow towers + 2 Magic towers + 2 Cannon towers | Lv 4 walls | 925 |
| 5100 Gold/Mana, 7HB, 0-4 HS | Lv 76 Executioner + Assassin + Werewolf + Cyclops + Pain-Da | Fourteen Hammer Dwarves + Thirteen Centaurs + Thirteen Griffins | 3 Arrow towers + 3 Magic towers + 2 Cannon towers | Lv 4 walls | 942 |
| 1000 Gold/Mana, 4HB, 0-6 HS SKULL map | Lv 86 Executioner + Werewolf + Cyclops + Assassin + Pain-Da | Eleven Centaurs + Eleven Hammer Dwarves + Eleven Griffins | 3 Arrow towers + 3 Magic towers + 2 Cannon towers | Lv 5 walls | 1027 |
| 5250 Gold/Mana, 7HB, 0-4 HS | Lv 76 Executioner + Assassin + Cyclops + Pain-Da + Shaman | Ten Hammer Dwarves + Fourteen Centaurs + Fourteen Griffins | 3 Arrow towers + 3 Magic towers + 2 Cannon towers | Lv 4 walls | 1000 |
| 5400 Gold/Mana, 8HB, 0-4 HS | Lv 78 Executioner + Assassin + Werewolf + Cyclops + Pain-Da | Twenty Hammer Dwarves + Twenty Centaurs + Twenty Griffins | 4 Arrow towers + 3 Magic towers + 1 Cannon towers | Lv 4 walls | 1160 |
| 5550 Gold/Mana, 8HB, 0-4 HS | Lv 80 Executioner + Assassin + Cyclops + Pain-Da + Shaman | Twelve Hammer Dwarves + Twelve Centaurs + Twelve Griffins | 4 Arrow towers + 4 Magic towers + 2 Cannon towers | Lv 4 walls | 1227 |
| 5700 Gold/Mana, 8HB, 0-4 HS | Lv 82 Executioner + Assassin + Werewolf + Cyclops + Pain-Da | Eighteen Hammer Dwarves + Eighteen Centaurs + Eighteen Griffins | 4 Arrow towers + 4 Magic towers + 2 Cannon towers | Lv 4 walls | 1082 |
| 5850 Gold/Mana, 8HB, 0-4 HS | Lv 84 Executioner + Assassin + Cyclops + Pain-Da + Shaman | Seventeen Hammer Dwarves + Fourteen Centaurs + Thirteen Griffins | 4 Arrow towers + 2 Magic towers + 4 Cannon towers | Lv 4 walls | 1100 |
| 1200 Gold/Mana, 4HB, 0-7 HS SKULL map | Lv 96 Executioner + Assassin + Cyclops + Pain-Da + Shaman | Sixteen Hammer Dwarves + Sixteen Centaurs + Fifteen Griffins | 4 Arrow towers + 4 Magic towers + 2 Cannon towers | Lv 5 walls | 1442 |
| 6000 Gold/Mana, 8HB, 0-5 HS | Lv 86 Executioner + Assassin + Werewolf + Cyclops + Pain-Da | Sixteen Hammer Dwarves + Twenty Centaurs + Twenty Griffins | 4 Arrow towers + 2 Magic towers + 2 Cannon towers | Lv 4 walls | 1110 |
| 6150 Gold/Mana, 9HB, 0-4 HS | Lv88 Executioner + Assassin + Cyclops + Pain-Da + Shaman | Twenty Hammer Dwarves + Twenty Centaurs + Twenty Griffins | 2 Arrow towers + 2 Magic towers + 4 Cannon towers | Lv 5 walls | 1150 |
| 6300 Gold/Mana, 9HB, 0-4 HS | Lv 90 Executioner + Assassin + Werewolf + Cyclops + Pain-Da | Twenty-two Hammer Dwarves + Seventeen Centaurs + Seventeen Griffins | 3 Arrow towers + 3 Magic towers + 2 Cannon towers | Lv 5 walls | 1217 |
Dungeon 4
Edit
16 Rooms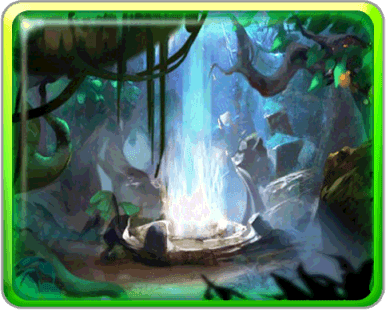 | Dungeon Room | Heroes | Troops | Watchtowers | Walls | Exp for completing |
| --- | --- | --- | --- | --- | --- |
| 6450 Gold/Mana, 9 HB, 0-4 HS | Lv 92 Executioner + Assassin + Cyclops + Pain-Da + Shaman | Fifteen Hammer Dwarves + Fifteen Centaurs + Fifteen Griffins | 4 Arrow Towers + 4 Magic Towers + 2 Cannon Towers | Lv 5 walls | 1297 |
| 6600 Gold/Mana, 9 HB, 0-4 HS | Lv 94 Executioner + Assassin + Werewolf + Cyclops + Pain-Da | Seventeen Hammer Dwarves + Twenty Centaurs + Seventeen Griffins | 4 Arrow Towers + 4 Magic Towers + 2 Cannon Towers | Lv 5 walls | 1687 |
| 6750 Gold/Mana, 9 HB, 0-4 HS | Lv 96 Executioner + Assassin + Cyclops + Pain-Da + Shaman | Eight Hammer Dwarves + Fifteen Centaurs + Fifteen Griffins | 4 Arrow Towers + 4 Magic Towers + 2 Cannon Towers | Lv 5 walls | 1070 |
| 6900 Gold/Mana, 10 HB, 0-4 HS | Lv 98 Executioner +  Angel + Werewolf + Cyclops + Pain-Da | Twenty Hammer Dwarves + Sixteen Centaurs + Sixteen Griffins | 4 Arrow Towers + 4 Magic Towers + 4 Cannon Towers | Lv 5 walls | 1515 |
| 7050 Gold/Mana, 10 HB, 0-4 HS | Lv 100 Executioner + Assassin + Cyclops + Pain-Da + Shaman | Twenty-seven Hammer Dwarves + Twenty-two Centaurs + Twenty-two Griffins | 4 Arrow Towers + 4 Magic Towers + 4 Cannon Towers | Lv 5 walls | 1685 |
| 1400 Gold/Mana, 5 HB, 0-10 HS SKULL | Lv 110 Executioner + Assassin + Werewolf + Cyclops + Pain-Da | | | | 1805 |
| 7200 Gold/Mana, 10 HB, 0-4 HS | Lv 102 Executioner + Assassin + Werewolf + Cyclops + Pain-Da | Twenty Hammer Dwarves + Eighteen Centaurs + Eighteen Griffins | 4 Arrow Towers + 4 Magic Towers + 4 Cannon Towers | Lv 5 walls | 1615 |
| 7350 Gold/Mana, 10 HB, 0-4 HS | lv 104 Executioner + Assassin + Cyclops + Pain-Da + Shaman | Nineteen Hammer Dwarves + Nineteen Centaurs + Nineteen Griffins | 3 Arrow Towers + 3 Magic Towers + 4 Cannon Towers | Lv 5 walls | 1590 |
| 7500 Gold/Mana, 10 HB, 0-5 HS | | | | | |
| 7650 | | | | | |
| 7800 Gold/Mana, 11 HB, 0-5 HS | | | | | 2117 |
| 7950 Gold/Mana, 11 HB, 0-5 HS | | | | | |
| 1600 Gold/Mana, 5 HB, 0-15 HS SKULL | Lv 121 Executioner + Assassin + Werewolf + Cyclops + Pain-Da | | | | |
| | | | | | |
| | | | | | |
| | | | | | |
| | | | | | |
Dungeon 5
Edit
17 Rooms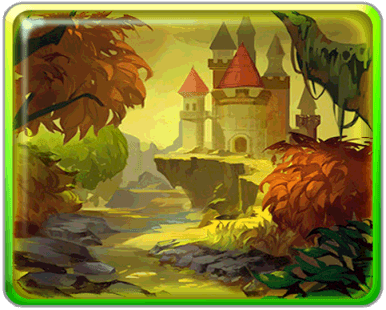 Dungeon 6
Edit
17 Rooms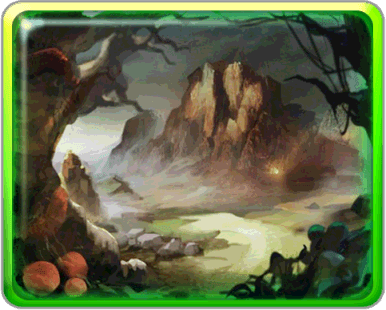 Dungeon 7
Edit
17 Rooms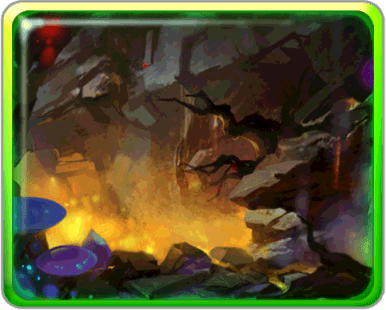 Dungeon 8
Edit
15 Rooms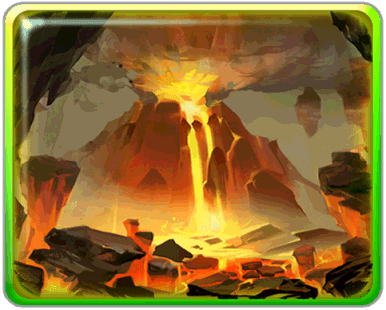 | Dungeon Room | Heroes | Troops | Watchtowers | Walls | Exp for completing |
| --- | --- | --- | --- | --- | --- |
| 3400 Gold/Mana, 9 HB, 0-24 HS | Lv 178 Spirit Mage + Paladin + Ninja + Succubus + Champion | Nineteen Savage Ogres + Nineteen Shotgun Dwarves + Nineteen Fairy Dragons | 7 Arrow Towers + 7 Magic Towers + 6 Cannon Towers | Lv 10 walls | 6480 |
| 3600 Gold/Mana, 10 HB, 0-25 HS | Lv 178 Spirit Mage + Paladin + Ninja + Succubus + Champion | Nineteen Savage Ogres + Nineteen Shotgun Dwarves + Nineteen Fairy Dragons | 7 Arrow Towers + 7 Magic Towers + 6 Cannon Towers | Lv 10 walls | 6480 |
| | | | | | |
| | | | | | |
| | | | | | |
| | | | | | |
| | | | | | |
| | | | | | |
| | | | | | |
| | | | | | |
| | | | | | |
| | | | | | |
| | | | | | |
| | | | | | |
Dungeon Map
Edit